Thursday, the 16th of January, was a red-letter day for Udhbhavaha. We had the privilege and good fortune of hosting none other than Dr. Gururaj Karjagi at our campus. Many a time, in our journey, we face questions about the path we have chosen. In such instances, it is also possible that our convictions are shaken, but then when one meets a remarkable thought leader like Dr. Gururaj, our conviction takes a quantum leap.
Though quite suave and sophisticated by appearance, Dr. Gururaj's most noteworthy traits are the simplicity of his expression, his humility, his understanding of the education space, his strong memory and the ease with which he knits his life experiences as stories of great value.

For long, at Udhbhavaha, we have debated on these questions "What should we do with children?", "What kind of children are we giving to the society?" – questions that every parent and every teacher should answer. Dr. Gururaj took the analogy of planning for a travel. We pack our bags based on the destination we are heading to – maybe a beach, a hill station or even a jungle. Our packing will vary based on the destination. These days, we find a lot of travelers who set out without a fixed destination in mind but pack their bags and take the journey as it comes to unknown places. Wouldn't it be interesting to find out how they pack their bags? The answer is very simple. They are prepared to face all weathers and all kinds of places and their bags contain the basic essentials to survive in any place. Similarly, we are educating our children and preparing them for a future that we do not know much about. We are packing their bags for a journey without knowing the destination. If, for a journey, we spend months planning, then shouldn't you plan much more for the journey of your child's life? Then, what do you pack in the child's bag? Just like the traveler who is prepared for any weather, we need to pack their bags in a way that they survive the toughest of situations. They need to be ready to cope with uncertainties, get through different weather yet enjoy the journey. Three fundamental things that need to get into their bags to handle this beautiful journey – Self-confidence, problem-solving skills, and commitment to society.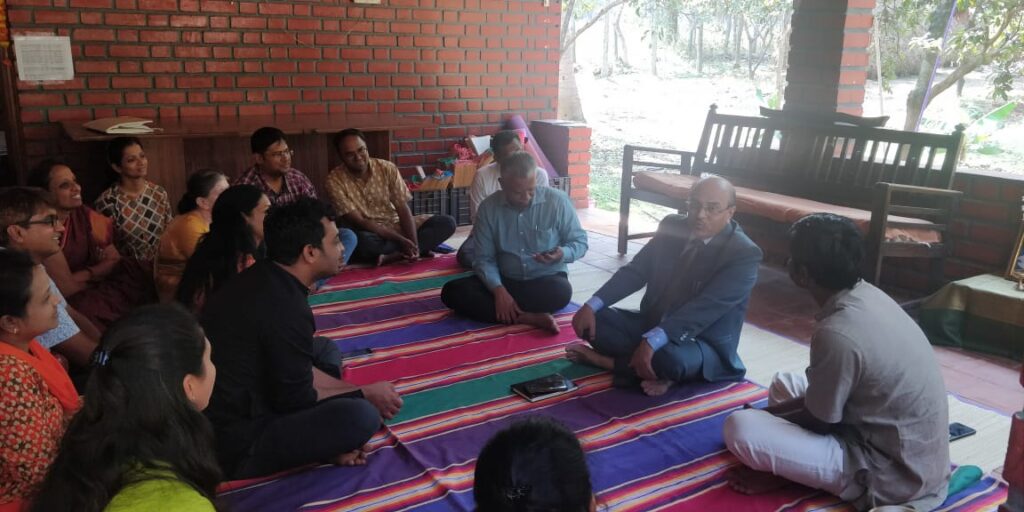 And this was one of those moments when our conviction grew much fold. Every experience and story Dr. Gururaj knitted together was an additional seal of faith in our vision. After showering his blessings for the success of our endeavor and promise of a continued relationship, Dr. Gururaj left Udhbhavaha on that day.